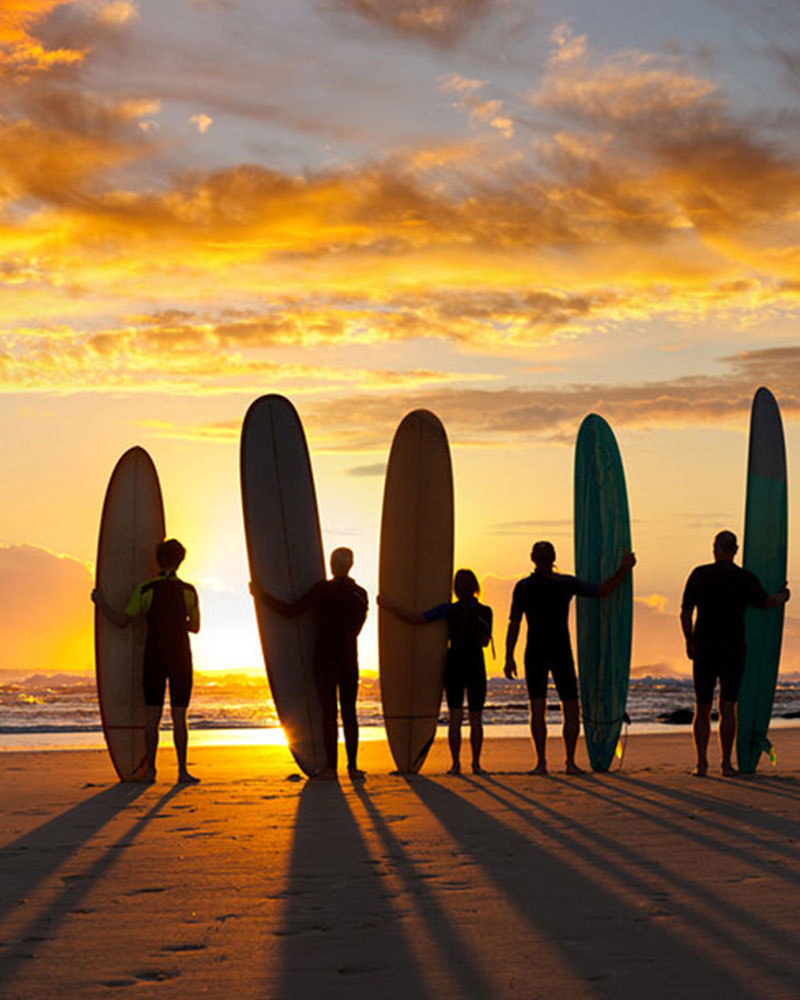 BOARD OF DIRECTORS
Meet the Board
Learn about the amazing people who donate their time and resources to benefit the community and The Boys & Girls Club of Malibu
MEET THE BOARD
Board of Directors
Our board is a team of bold, fun, focused leaders and community members who care deeply about our youths' growth and development. The board's continual goal is to be certain that every kid and teen has access to everything a child should have – a safe space they can come to make friends while learning, further developing, and increasing healthy habits that will guide them for life. Our board works to ensure all Clubhouses have familiar faces, educational support, and emotional availability so that all of our members can grow confidently.
Nathan Jones, President
Born in Wales, Nathan moved to Los Angeles in 2001 to play rugby for the Santa Monica Rugby
Read more
Born in Wales, Nathan Jones moved to Los Angeles in 2001 to play rugby for the Santa Monica Rugby Club and work in the construction industry. In 2005, Nathan started working in Malibu, building a home for celebrities Brooke Burke and David Charvet in Serra Retreat, an exclusive neighborhood in Malibu. This project developed into a friendship with
Mr. Charvet, thus co-founding the Jones Builders Group. Overseeing the growth and development in the construction company located in Malibu, Nathan had the opportunity to experience first-hand the rich architectural designs creating dream homes to the highest standards with a truly personal touch.
Nathan is not only a builder but a husband and a dedicated father who enjoys spending time with his family. Nathan has had close ties to the Boys & Girls Club of Malibu, where not only both his sons are members of, but also renovating pro bono the newest of the Clubhouses at Webster Elementary.
Nathan has close ties to the Boys & Girls Club organization as his grandfather is the CEO of a Boys & Girls Club in Wales that has achieved enormous sporting success and earned his grandfather an MBE (Most Excellent Order of the British Empire) from the British Royal Family.
Monica Lurey, Secretary
Monica's career as a branding and marketing expert has spanned almost 20 years as a senior executive
Read more
Monica's career as a branding and marketing expert has spanned almost 20 years as a senior executive in the entertainment industry working with several studios, including Paramount Pictures and CBS Studios. Overseeing advertising and branding in the international marketplace, she led Creative and Client Services for local marketing and promotional efforts for television series as well as launched joint-venture channels in the UK, India, and Asia Pacific regions. Most recently, she established her own business here in Malibu, BrandVice LA, from which she and her team advise local business leaders and consult in everything from traditional marketing and branding efforts to the production and execution within the virtual reality space. After completing her Bachelor of Arts in Communication and English Literature degrees at UCSB, Monica returned to her native Los Angeles where she continues to be active in serving her community. Over the years, she has supported various grassroots organizations and the national organization Step Up Women's Network as it launched its Los Angeles chapter. She is passionate about supporting teenaged girls from under-served communities to fulfill their potential by empowering them to become confident, college-bound, career-focused women ready to join the next generation of professional women to break glass ceilings in their fields. Joining the Boys & Girls Club of Malibu's Board, Monica extends this support to all children and young adults here in Malibu, who come from a multitude of diverse backgrounds and have as unique support needs that vary as much as they do as individual youths. Monica also serves on a board that addresses local homeless issues here in Malibu. This organization focuses on addressing challenges in a respectful and humane manner while providing and connecting individuals with supportive services leading to long-term solutions.
Debbie Frank, Immediate Past President
Debbie, a native of Los Angeles, has had the creative streak and interest in the world of art for many years.
Read more
Debbie, a native of Los Angeles, has had a creative streak and interest in the world of art for many years. Graduating from the University of Southern California with a Bachelors of Art in communication, Debbie dove into the world of art curating art shows and consulting with potential art buyers and sellers. Debbie founded Compound Project Art Consultation in 2009, becoming a fulltime consultant and art dealer. Since joining the board in 2012, Debbie climbed the ranks to become President of the Board of Directors until 2020, taking undeniable leadership and having a personal attachment to the children and staff of the Boys & Girls Club. From hosting events to personal solicitations, Debbie has intertwined her passion for art with her heart for the children of the Boys & Girls Club and has made it a mission of loyalty and hard work to keep the doors open and continue its many opportunities for youth. Debbie, a mother of two adult children, resides in Malibu with her three adopted dogs.
Sally Phillips, Director
Sally began her professional career as an employment lawyer with the law firm of Paul
Read more
Sally Phillips began her professional career as an employment lawyer with the law firm of Paul Hastings. She then spent 14 years in the corporate world serving variously as Assistant General Counsel, Chief Administrative Officer and Senior Vice President Human Resources for a $2 billion services company with over 135,000 employees. Sally also worked for Wolfgang Puck as SVP Business Affairs. Sally began her consulting business, Upside Strategies, in 2002 and focuses on coaching executives and leaders on strategic direction, senior staff issues, organizational structure, life balance, and advanced leadership development as well as general HR issues.  Sally regularly speaks on a variety of leadership and management development issues. She received her BS from NYU and her JD com Laude from Georgetown Law School. Sally's three children went to Webster Elementary and graduated from Malibu High School.
Jenny Kessler, Director
Jenny grew up in the Reno-Tahoe area and moved to Southern California after graduating from the University of Nevada. She has BA in Journalism with an emphasis in Public Relations.
Read more
While in college she served as the Event Coordinator for the American Cancer Society's Relay for Life fundraiser on campus. Her love of skiing and writing then brought her to San Clemente, CA to work as an intern for Powder Magazine. She also worked in Public Relations at Preferred Hotel Group in Newport Beach and later for a philanthropist in Beverly Hills planning political fundraisers and events.
Jenny has three children in Malibu public schools and has been involved with the Boys and Girls Club at Webster Elementary since 2018. Two of her children were members of the Webster Clubhouse and her youngest is currently a member. She has lived in Malibu for over 10 years and loves the sunshine and community here. She enjoys hosting parties, bringing friends together and Malibu city sports. In her free time she loves to ski, play tennis and travel.
Laila Taslimi, Director
Laila's professional career has been loyally dedicated to academia.  A Nationally Board Certified Teacher
Read more
Laila's professional career has been loyally dedicated to academia.  A Nationally Board Certified Teacher with a Master's in Education and teaching credentials from UCLA obtained in 1998, Laila taught primary grades for 17 years in Santa Monica Malibu Unified School District and for one year at the UCLA Lab School before turning her focus to early childhood education. Laila's volunteer and non-profit work include service as Board Treasurer between 1993 and 1997 for the Children's Enrichment Program, a non-profit after school program in Baldwin Hills. Throughout the years, Laila has also dedicated her time to not only attending conferences and workshops, but also leading them as a source of her own professional development in teaching. In 2018, she founded a non-profit nature-based community preschool in the Pico neighborhood of Santa Monica.
Mona Vince, Director
Mona is a Vice President at U.S. Trust, Bank of America Private Wealth Management.
Read more
Mona is a Vice President at U.S. Trust, Bank of America Private Wealth Management. She connects high net worth individuals, institutions and foundations with guidance & advice that can help reach their financial goals. Her approach combines the client experience of a boutique private bank with access to extensive resources, including traditional, specialty asset, alternative, and capital market investment strategies as well as customized credit and banking offerings. Mona has over 8 years of experience in structured finance, private equity, investment banking, capital markets, client management & service and strategy planning across multiple industries, working all around the world, from Asia, to the Middle East and the US. Mona is also an Advisory Committee Member for the Little Market, a nonprofit founded by women to empower women.
Mona received her MBA from University of Southern California with a focus in Finance and Entrepreneurship and a BA from University of California, Santa Cruz with honors in both her majors in Business Economics and Psychology. When she is not advising clients, she can be found paddle boarding in the beaches of Malibu, hiking in the Santa Monica Mountains or writing her novel.
Lonnie Vidaurri, Director
Lonnie currently serves as the President of a privately-held commercial real estate investment and development company based in Los Angeles.
Read more
Lonnie Vidaurri currently serves as the President of a privately-held commercial real estate investment and development company based in Los Angeles. Mr. Vidaurri has in excess of 25 years of senior level experience in the public and private sectors of the U.S. real estate capital markets.
Previously, Mr. Vidaurri was the Head of Capital Markets and Investments at StarPoint Properties based in Beverly Hills, CA where he was responsible for directing the firm's investment strategy including business development, acquisitions, dispositions, investor relations and debt and equity placement. Prior to StarPoint, Mr. Vidaurri was a Managing Director at Ladder Capital (NYSE: LADR) where he led the publicly-traded REIT's western region. Previously, he held similar positions with CIT Group (NYSE: CIT), Barclays, Lehman Brothers and Jones Lang LaSalle.
Mr. Vidaurri completed his graduate studies at the University of Southern California, earned his Bachelor's Degree from the University of California at Los Angeles and was a Summer Research Fellow at Cornell University. He is an active member of ULI, NAIOP, and ICSC; has been published in The Lusk Review for Real Estate Development and Urban Transformation; and has been a speaker at the Annual REFI Institutional Investor Summit.
Noah Nordheimer, Director
Noah is a passionate visionary, leader and investor, with a 20-year record of consistently exceeding the goals and aspirations of his investment partners and community stakeholders.
Read more
In 2014, using his financial acumen and entrepreneurial expertise, Noah founded the Concerted Care Group (CCG) and created a uniquely integrated model of care that will improve patient outcomes in addiction treatment. Noah often speaks publicly about the flawed "siloed" approach that most providers take to treating addiction in the United States, an approach that he views as less than efficacious. So, rather than separating the modalities from each other, he has instead done the opposite: CCG's innovative approach moves addiction treatment, behavioral health, primary and preventative care, as well as other critical components others call "wrap around services", under one roof. Noah's vision is reshaping how substance abuse treatment is addressed, elevating and redefining the standards of care and post-treatment possibilities for both patients and families. The CARF Accreditors have praised Noah and CCG, saying: "They are doing what 1-2% of providers are even thinking about doing and doing it exceptionally well."
Noah's career trajectory has been leading him towards this very place. He served as Senior Vice President of the NFAHS, Inc., where he maintained annual development budgets of $50-$200 million. Prior to being at NFAHS, Noah served as Director of the Transwestern Commercial Services LLC, a privately held global commercial real estate firm, at the age of 24 and after only 3 years with the company. He has also been hands-on in the creation and deployment of complex capital formation strategies, including: Multi-Layered Public-Private Debt & Equity Structures; Federal Low-Income Housing Tax Credits; U.S. Treasury Equity Investment (New Market Tax Credits); Fixed Rate- and Variable Rate Tax Exempt Bonds; and EB5 Equity & Debt, among other investment vehicles.
Adam Sabet, Director
Adam began his professional career in finance and strategy, working in the MENA region in structured finance and private equity.
Read more
He then focused his attention on advising executives on a range of strategic business challenges through data-driven decision-making to support sustainable, optimized growth. These businesses ranged from Dollar Shave Club to SaaS and venture-backed firms in San Francisco before moving to Santa Monica in 2021. He received his B.A. from UC Irvine and JD/MBA from the University of Notre Dame. Adam helped develop a 10-year strategy for Catholic Relief Services, Rwanda's in-country leadership team by partnering with the private sector and government officials in empowering the more vulnerable of the local population. He was involved with the San Francisco/Marin County Food Bank during the height of the pandemic to support their operations. He has advised underrepresented minorities with college and graduate admissions. In his free time, Adam enjoys spending time with family, cycling up and down the coast, and traveling.
MEET THE WELLNESS ADVISORY COUNCIL
Wellness Advisory Council
 Our Wellness Advisory Council is a local group of experts comprised of individuals who work in the field of mental health and psychology. Through a shared invested interest in caring for and addressing the needs of Malibu's youth, families, and the community at large, driven by dedication to every individual & family to ensure access to high quality services. 
Kathryn Alice
Kathryn is a bestselling self-help author who directed Agape's Crisis Support Team for six years.
Read more
Kathryn has been featured in Psychology Today and The New York Times as well as other media. Kathryn is a graduate of Vanderbilt University. She is based in Malibu and is married with four boys. Kathryn serves on the Board of Advocates for Malibu Public Schools (AMPS) where she has been President and has been a member of the Malibu Leadership Council.
Kasey Earnest
Kasey Earnest is the Executive Director of the Boys & Girls Clubs in Malibu. After establishing her career in the Non-Profit arena, in 2005 she joined the Boys & Girls Club of Malibu, then brand new non-profit in the small rural community of Malibu.
Read more
Through her leadership, vision and the support of an engaged board of directors and staff, she has led the Boys & Girls Club of Malibu from a modest beginning of a staff of 3 and membership of 30 young people in a single trailer, to an expansive community for youth with 4 locations, 30 staff, 300 volunteers (annually), and has grown the membership to 800 members with a reach of over 1,600 young people. In 2017, Earnest's long time vision for a Wellness Center, meeting the mental health needs of Malibu's public school children was actualized. Currently the BGCM's Wellness Center provides licensed mental health and counseling services to all Malibu Public school children and their families through a formal MOU with the Santa Monica-Malibu Unified School District. 
Many people, including Malibu City Council members, a school board member, and even a California state senator, submitted nominations for Earnest as Citizen the 2018 Citizen of the Year, (Malibu Times). In 2019, she was awarded the Certificate of Congressional Recognition, Community Service Award, Ted W. Lieu, Member of Congress 33rd District, May 7th, 2019 State of California Non Profit of the Year. This substantial recognition is on account of her regular work as executive director and commitment to mental health resources for youth; and later, for her extraordinary performance coming to the aid of all Malibu residents during and after the devastating Woolsey Fire. Earnest created and set up the Malibu Emergency Relief Fund in less than a week to provide disaster relief and emergency aid to the citizens of Malibu. Her immediate and decisive action resulted in $1.8 million awarded to local individuals, families and workers, directly providing vital relief to hundreds of distressed families who lost their homes.
Honors Received
Women's Leadership Award, Malibu Chamber of Commerce, November 20th, 2019
Hagop Kuredjian Memorial Citizenship Award, City of Malibu, May 17th, 2019
Community Service Award, Santa Monica-Malibu Council of PTAs, May 7th, 2019
Certificate of Congressional Recognition,Community Service Award, Ted W. Lieu, Member of Congress 33rd District, May 7th, 2019 
State of California Non Profit of the Year, CalNonprofits, June 5th, 2019
2018 Citizen of the Year, Malibu Times, March 13th, 2019
County of Los Angeles Commendation, "Hero of the Woolsey Fire", Sheila Kuehl, Supervisor, Third District, March 10th, 2019
Keynote Speaker, Malibu State of the City, April 20th, 2018
State of California Senate Certificate of Recognition (for Wellness Services), Senator Henry Stern, April 20th, 2018
Wellness Achievement Award, Malibu High School Parent Teacher Student Association, May 24th, 2018
Katie Dahm, MA
Katie graduated from Pepperdine University with a Bachelor's Degree and got her Masters from California Lutheran University in school counseling. 
Read more
She is currently High School Counselor at Malibu High School and has been since 2004. She helps students develop academic and social skills needed to succeed in school. She is also a mother of four children and a SUPER sweet dog.
Angela Smith, LCSW #67176
Angela Hope Smith is a dynamic educator, facilitator, licensed therapist, and entrepreneur.
Read more
Having served as a clinician for ten+ years in community mental health and special education, Angela's creativity and desire to see wellness and education intersect before the working world led her to return in 2020 to Pepperdine University to direct the same Social Work minor program she graduated from. In all learning spaces, Angela centers anti-racist teaching and learning and includes self-determination, collaborative choice, humor, and intersectionality as important foundations of teaching, learning and relationship.
Angela holds a Master of Social Work degree from San Francisco State University and received her License in Clinical Social Work from the California Board of Behavioral Sciences in 2015. Angela received her Bachelor of Arts Degree in Public Relations with a Minor in Social Work from Pepperdine University.
Angela is a dedicated believer in holistic and sustainable structures and aims to always be a part of improving ways of living and being for those most on the margins. As a participant and alumnus of the Los Angeles African American Women's Public Policy Institute, Angela has been able to expand her expertise into sectors of policy, education, and organizational change. Angela has worked with various organizations and groups, assessing need and developing and delivering curriculum on areas such as trauma, emotional wellness, race, and identity. Angela's love for learning, teaching and entrepreneurship keeps her busy as she creatively seeks to center justice, equity and belonging in whatever she does. She is excited and proud to serve as an Advisory Council Member at the Boys & Girls Club of Malibu Wellness Center.
Dr. Kathleen Eldridge, MA, PhD
Dr. Eldridge has been a Malibu resident since 2004 and a Malibu public school parent since 2011. She is a licensed clinical Psychologist and a Professor of Psychology at Pepperdine University in the Graduate School of Education and Psychology.
Read more
She earned a BA in Psychology at UCSB and an MA and PhD in Clinical Psychology at UCLA. She specializes in teaching graduate courses in couple and family therapy, cognitive-behavior therapy, and mindfulness/acceptance processes. Dr. Eldridge's scholarly work focuses on couple therapy, relationship communication and education, faith and spirituality, and culture. She has worked in multiple clinical settings with diverse populations comprised of children, adolescents, college students, adults, couples, and families. She is passionate about partnerships between Pepperdine and the Malibu community and excited about serving on the Advisory Council for the Wellness Center.
Shuli Lotan, LCSW
Shuli Lotan is the Coordinator of Mental Health Counseling for the Santa Monica – Malibu Unified School District. She is a Licensed Clinical Social Worker and has worked in schools as a therapist and program coordinator for over 20 years. 
Read more
Providing direct counseling services to students and families as well as managing programs and supervising school social work interns. She coordinates the services that are provided at district schools by the various community-based mental health programs including the Wellness Center at the Boys and Girls Club of Malibu, and works collaboratively with school and agency leadership to try to increase access to supportive counseling for district students. Shuli can help connect families to services in the community as well as on campus, and is grateful for the wonderful partnership between the Malibu schools and the Boys & Girls Club Malibu Wellness Center.
Colin Keller, LMFT, MA
A Los Angeles native, Colin Keller received a Masters Degree in Clinical Psychology from Antioch University, specializing in conflict-related trauma. He received his Bachelor of Arts degree from the University of California at Santa Cruz. 
Read more
Prior to Engage Therapy he worked in a community-based mental health program in Los Angeles providing individual psychotherapy, group therapy, and assessment and crisis intervention. After 15 years working in business development, Colin left the corporate world to become a psychotherapist and follow his "compass of the heart". Along this journey, he has trained extensively in mindfulness-based therapies, substance abuse treatment, psychodynamic therapy, cognitive-behavioral therapy, and is Level 1 certified in Sensorimotor Psychotherapy to treat PTSD and other types of trauma. Combining evidence-based practices with an interpersonal and client-centered approach, Colin strives to remain as authentic as possible, while helping empower others to find their own purpose and meaning. 
Michelle Smit, LMFT#39167
Michelle is a Licensed Marriage and Family Therapist with a private practice in the West Los Angeles area.
Read more
 She has been in private practice for 16 years. Prior to working in private practice, she worked with children in the foster care system, providing counseling and working with foster families. Her private practice focuses on couples, young adults, and adults struggling with anxiety, depression, and relationship issues. Michelle is a parent of two teenage children, a son at Malibu Middle School and a daughter at Malibu High School.
Jennifer Morgan, MA
Jennifer is an occupational therapist and founder of Morgan Occupational & Speech Therapy (mOST), a pediatric therapy practice based in Malibu.
Read more
Jennifer and her team of therapists work with local Malibu children and families on a variety of skills ranging from fine motor skills, coordination, speech and language, attention, sensory processing, and much more. They provide professional, personalized, services at their sensory gym in Point Dume, local homes, and private schools. Jennifer received her M.A. from USC, and has been practicing in the Malibu community for ten years. Jennifer and her team are passionate about their work, and this is reflected in everything they do at most. 
Mariya Bauer, LCSW #61294
Mariya completed her Masters in Social work at the University of Southern California in 2009. Following her Masters program she was hired as a Mental Health Clinician for a Domestic Violence and Residential Drug Treatment program.
Read more
For the next 6 years she worked as a clinician for the residents in the shelter regularly visiting Century Regional Detention Center to assess inmates for eligibility to the program. Eventually in that assignment Mrs. Bauer became Supervisor, overseeing program staff while maintaining her role as primary clinician.  Over the course of her time working in residential treatment, Mrs. Bauer regularly worked with Probation, District Attorneys, DCFS, and other agencies becoming intricately aware of the many obstacles facing this unique and disenfranchised population. Mrs.Bauer then accepted a position as Reentry Coordinator with a non-profit organization in La County and has since become Director of Reentry Services.  Currently, as the Director of Reentry services Mrs. Bauer oversees multiple Workforce Development grants with both the County and City of Los Angeles as well as a team of clinicians, case managers, and interns that offer a range of supportive services both within the correctional facilities and in the community. 
Number of Kids Impacted Annually
Hours of Care Before & After School Weekly
YOUTH SERVED ANNUALLY THROUGH SOCIAL + EMOTIONAL WELLNESS
Get In Touch
Location: 30215 Morning View Dr
Malibu, CA 90265
Telephone:
(310) 457-1400 - Admin
(310) 241-3675 - Programs
Email: info@bgcmalibu.org
Admin Office Hours: Monday-Friday 9am to 5pm
Programs Office Hours: Monday-Friday 10am to 6:30pm
Equal Employment Opportunity
The Boys & Girls Club of Malibu is committed to providing equal employment opportunities to people of all walks and abilities, regardless of sex, ethnicity, or age. Applicants and employees are expressly protected from discrimination motivated by inherent traits of their person such as race, religion, color, sex, gender identity, sexual orientation (perceived or actual), national origin, ancestry, citizenship status, uniform service member status, marital status, pregnancy, age, protected medical condition, and disability. In today's world, the right to equal opportunity is an evolving definition that can vary from local, state and federal laws.