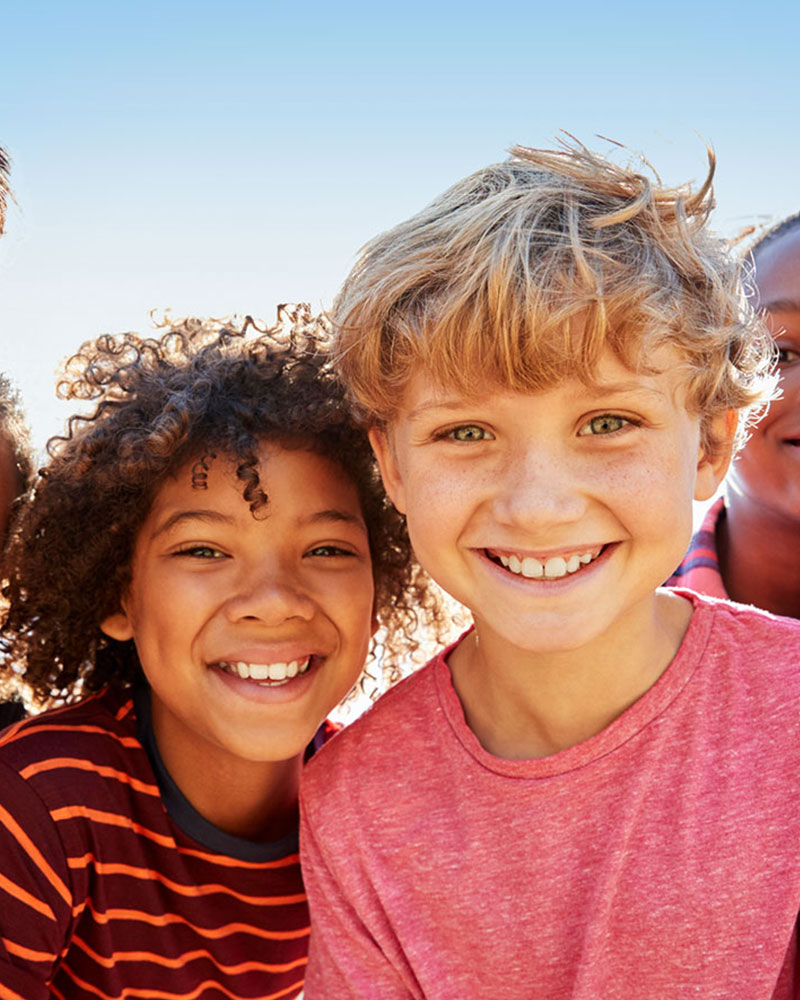 About Us
Welcome to Boys & Girls Club of Malibu
We offer kids & teens the opportunity to reach their full potential in a fun, creative, and safe environment where they can hang out, learn new skills, meet new friends, and find social and emotional support.
Donate
Our Community, Our Kids!
For over 22 years, the Boys & Girls Club of Malibu has been providing our community's children and teens with a safe place to learn and grow in the hours between school and home.
We recognize children & teens individual needs and our enrichment programs provide Malibu families and its community members with a place for their children to be able to participate in developmental programs in a safe and nurturing environment.
Visit our Programs Page to see what the Boys & Girls Club can offer you and your family.
Our Locations
Youth Development Professional staff engage each member in fun, learning enriched programs that help them develop healthy, confident attitudes. Through a variety of academic and recreational programs, the BGCM empowers members to succeed in school, explore careers, stay healthy, pursue diverse interests and have fun while doing it!
EXPLORE OUR LOCATIONS
Malibu Elementary Clubhouse
Teen Center Main Branch
Webster Elementary Clubhouse
Wellness Center
Our Mission
Our mission is to significantly enhance the lives of all youth to fulfill their potential as caring, productive, and contributing citizens. Our Wellness Center aims to support SMMUSD students, families, Malibu seniors, labor workforce, and the community at large, at no-cost. Committed to building resilience, offering social & emotional support, creating mental health awareness, and providing resources to make a powerful, positive impact for youth, families, and individuals district wide and community wide. Learn more about our Wellness Center, offering mental health counseling and social support services, here.
A Word
From the Chief Executive Officer
"Our Clubhouses and professional team of staff support every youth that walks through our doors. Our top priority is to provide a safe atmosphere for our youth to learn, grow, and develop the skills, ability, and confidence to fulfill their full potential as caring, productive, and contributing citizens."
Diversity, Equity, and Inclusion
BGCM aims to help guide students, families, and individuals to healthy discussions that honor diversity in a manner that acknowledges and embraces it, and to support platforms that foster tolerance and equity in our community. Ultimately, it is always of utmost importance and our goal to ensure the safety and dignity of all people and to educate all young people on the importance of and commitment to equity and equality. Our professional staff continuously participate in and encourage diversity, equity, and inclusion by facilitating ongoing activities with our members stimulating observance, self-awareness, and education.
We're Investing In Malibu's Youth Through
Core Programs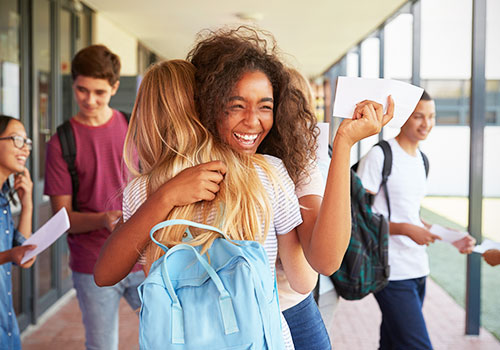 Academic Success
We are invested in the academic success of every member, every year and have a 100% graduation rate to show for it. We partner with parents, schools, and other community stakeholders to ensure that all Club members advance and graduate from high school and beyond, on time, and with increased confidence.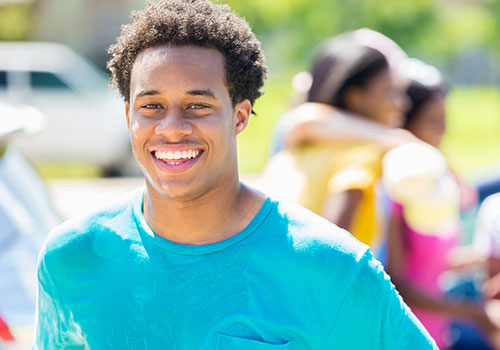 Good Character
Studies show that young people who engage in service do better in school, maintain positive relationships with adults and avoid risky behaviors. Our programs help members develop leadership skills and contribute to their Club, community and their futures.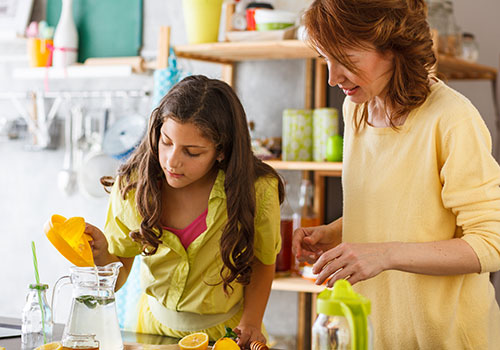 Health + Wellness
We want our members to succeed in being healthy in mind, body and soul. Our members say yes to healthy snacks, participate in sports, explore cooking, and discuss the importance of healthy, balanced relationships on their way to becoming successful, self-sufficient adults.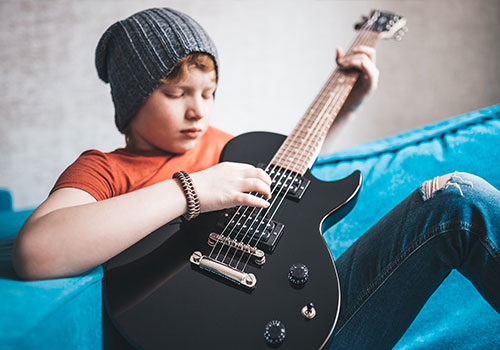 The Arts
We provide paths for our youth to access various forms of art in an environment where they can feel heard, valued, loved, and understood. This exposure builds confidence, creativity, and focus, providing a new way for youth to express themselves while building skills in the creative arts.
Frequently Asked Questions
Get the answer here.
Anyone! Children ages 6 to 18 (must be still enrolled in high school as a senior)*BGCM reserves the right to request proof of identification as deemed necessary
What is the cost to become a member?
Get the answer here
Teen Center Dues are $90 per academic year.
Elementary Clubhouse dues are $125 registration fee per family and $2,650.00 per academic year.
Summer dues are separate.
Is financial assistance available?
Get the answer here
Financial assistance is available for students are who are eligible and have been verified through SMMUSD's free & reduced lunch program. If this does not apply to your child, please contact the staff for additional information. 
How can my child become a member?
Get the answer here
You can enroll your child online for all Clubhouses. See our locations.

What is the cost of summer programs?
Get the answer here
We offer various packages which are separate from the academic school year. Please contact our Clubhouse Staff for more information.
What are the BGCM locations?
Get the answer here
TEEN CENTER
30215 Morning View Dr. Malibu CA 90265
MALIBU ELEMENTARY
6955 Fernhill Dr. Malibu, CA 90265
WEBSTER
3602 Winter Canyon Rd. Malibu, CA 90265
WELLNESS CENTER
Available at all sites.
Do you have a daily rate?
Get the answer here.
We offer Drop-in Membership Packages, which is different than a daily rate, for Elementary Clubhouses. Please contact our Clubhouse Staff for more information.
Are memberships usage based?
Get the answer here
No. Membership is not month to month and cannot be prorated based on usage. Once enrolled, the BGCM does not issue membership refunds.
Have more questions? Get in touch
Get the answer here
If you have more questions, call or drop us a line us at the following:
(310) 457-1400 – Administration
(310) 241-3675 – Programs
info@bgcmalibu.org
Number of Kids Impacted Annually
Hours of Care Before & After School Weekly
YOUTH SERVED ANNUALLY THROUGH SOCIAL + EMOTIONAL WELLNESS
Get In Touch
Location: 30215 Morning View Dr
Malibu, CA 90265
Telephone:
(310) 457-1400 - Admin
(310) 241-3675 - Programs
Email: info@bgcmalibu.org
Admin Office Hours: Monday-Friday 9am to 5pm
Programs Office Hours: Monday-Friday 10am to 6:30pm
Equal Employment Opportunity
The Boys & Girls Club of Malibu is committed to providing equal employment opportunities to people of all walks and abilities, regardless of sex, ethnicity, or age. Applicants and employees are expressly protected from discrimination motivated by inherent traits of their person such as race, religion, color, sex, gender identity, sexual orientation (perceived or actual), national origin, ancestry, citizenship status, uniform service member status, marital status, pregnancy, age, protected medical condition, and disability. In today's world, the right to equal opportunity is an evolving definition that can vary from local, state and federal laws.