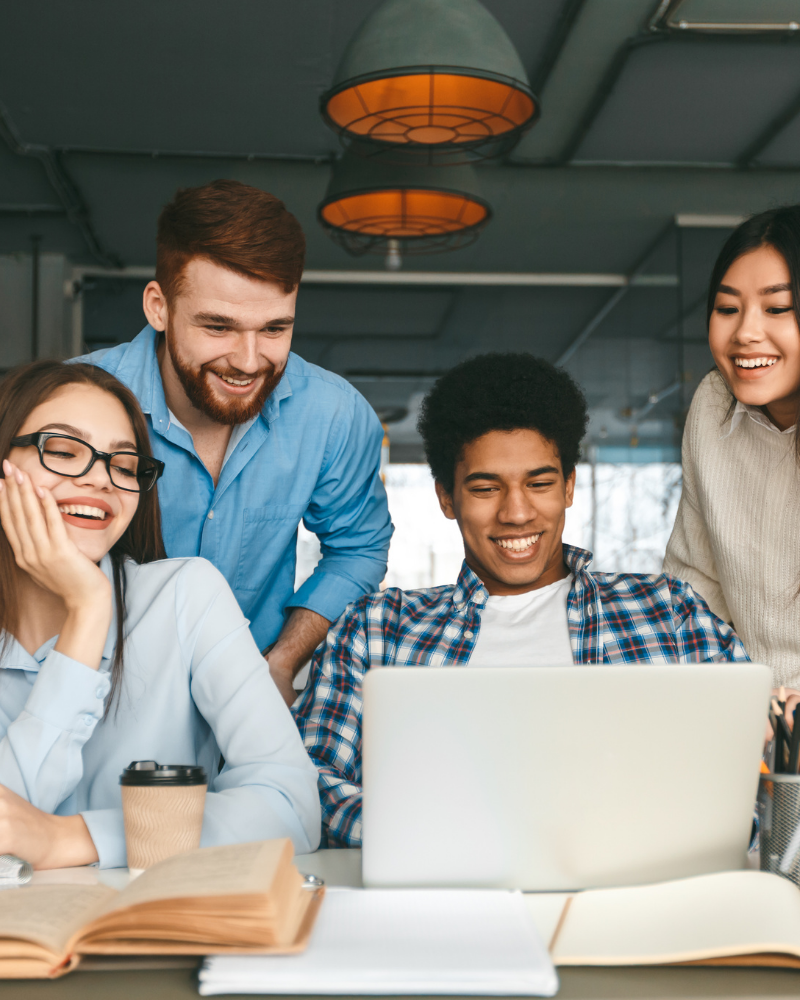 SOCIAL EMOTIONAL LEARNING - PROJECT BASED LEARNING - DESIGN THINKING
Empowered Voices
Taking Self-Awareness to Action
Course Description:
A Course Developed by Boys & Girls Club of Malibu in Partnership with SAMHSA
WHAT: Empowered Voices is a year-long social emotional learning program with four modules each culminating design thinking and project-based learning. Students will develop resiliency and better understand mental health. Students will also deepen their knowledge in these areas by using their creativity, collaboration, communication, and critical thinking skills to create solutions for individual or community challenges.
Social Emotional Learning is a fundamental component utilized throughout this course. SEL gives members/students a lens through which to establish and maintain healthy relationships, feel and show empathy, and positively impact their community.
The teen years are a time of some of the most rapid and developmentally significant changes for youth. During this period of "identity formation," teens are right in the middle of figuring out who they are, who they want to be, and who they want to be around. Empowered Voices was created to provide teens with evidence-based tools to support them in the areas outlined herein. 
PROGRAM/COURSE GOALS:
Engage students with an opportunity for authentic PBL/Design Thinking projects that make social emotional learning and social justice applicable to their daily life
Support students by providing resources and measurable learning targets aligned with Common Core English Language Arts, social studies, and social justice standards
Provide Adverse Childhood Experiences screening in a meaningful environment to create a trauma informed Club/classroom and community
Prepare students for career & college readiness
Students will create a digital portfolio which will help them with college and job applications as well as teach them skills to promote and represent themselves online
Teach important life skills including problem solving and collaboration
WHO: For high school students
HOW: Through collaborative and interactive lesson plans and weekly group discussions, members learn about themselves, self-care, and how to empower themselves and others to positively impact the world around them!
Weekly design thinking projects can be completed virtually or in-person learning environments
Weekly group discussions guided by Youth Development Professional staff or TA staff
Building a peer-based, supportive community
For Course Facilitators:
Weekly lessons are available for Boys & Girls Club staff or SMMUSD teachers in order to present in a HyperDoc using Google Slides. The lessons are designed to be shared with your members/students in Google Classroom.
For access to modules, please click below.
For additional questions or password access/issues, please email Teen Center Director, Violet Miehle.
Number of Kids Impacted Annually
Hours of Care Before & After School Weekly
YOUTH SERVED ANNUALLY THROUGH SOCIAL + EMOTIONAL WELLNESS
Get In Touch
Location: 30215 Morning View Dr
Malibu, CA 90265
Telephone:
(310) 457-1400 – Admin
(310) 457-2582 – Programs
Email: info@bgcmalibu.org
School Hours: M-F: 9am – 6:30pm
Equal Employment Opportunity
The Boys & Girls Club of Malibu is committed to providing equal employment opportunities to people of all walks and abilities, regardless of sex, ethnicity, or age. Applicants and employees are expressly protected from discrimination motivated by inherent traits of their person such as race, religion, color, sex, gender identity, sexual orientation (perceived or actual), national origin, ancestry, citizenship status, uniform service member status, marital status, pregnancy, age, protected medical condition, and disability. In today's world, the right to equal opportunity is an evolving definition that can vary from local, state and federal laws.