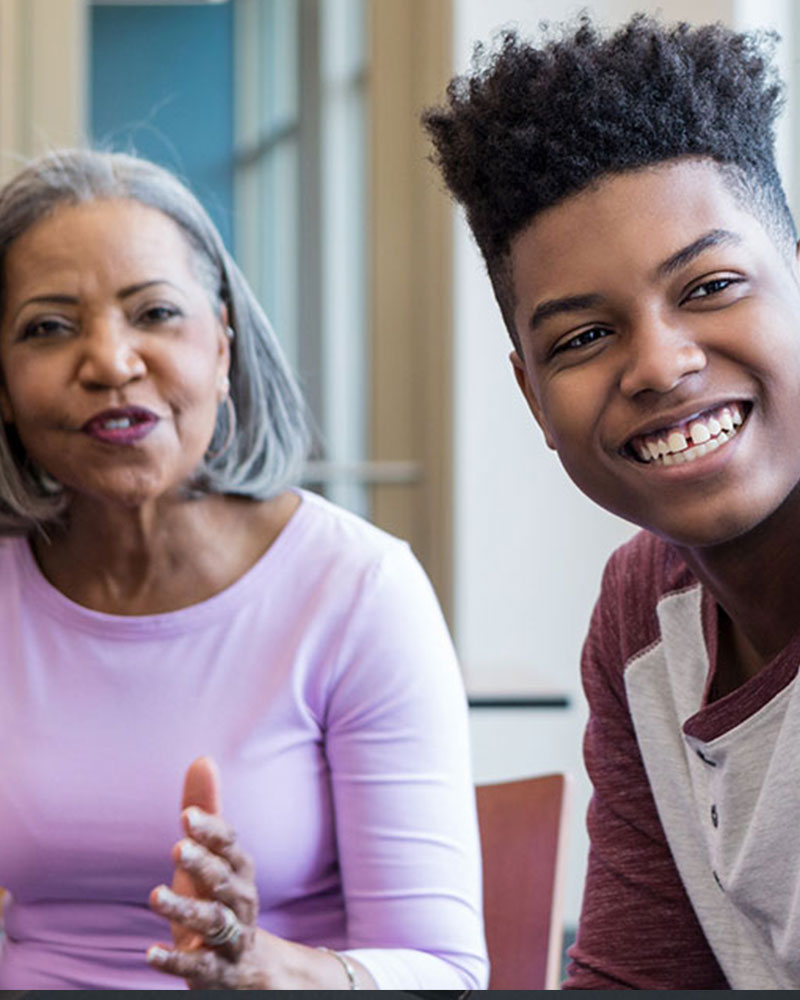 Wellness Center
The Wellness Center was established based upon a collective concern for lack of accessible and affordable services available in our community. Through creative partnerships and collaborative relationships with engaged community members, we aim to make social and emotional wellness available to all, at no cost, and with no barriers to access. Scroll down to learn more.
DONATE
The Wellness Center provides programming, mental health counseling, and support services that promote healthy, social, and emotional intelligence to all, at no cost. We believe all people have equal value and will engage and thrive in a community where they feel safe, respected, and have a sense of belonging.
Download our Wellness Center Brochure
Hours of Operation 9am-5pm
*By Appointment Only
*Please note, we are operating on an appointment only basis due to COVID-19, social distancing purposes, and in the interest of the health & safety of all. Thank you for your understanding.
Teen Center/Main Branch
Malibu High School & Middle School
30215 Morning View Dr. Malibu, CA 90265
Wellness Center @ Webster Elementary School
3602 Winter Canyon Rd. Malibu, CA 90265
Wellness Center @ Malibu Elementary School
6955 Fernhill Dr. Malibu, CA 90265 DURING THE COVID-19 PANDEMIC
To keep our clients & clinicians safe, we provide secure and confidential Telehealth appointments. We are also here to provide individual & family services that can help improve overall health, well-being, and daily lives.
Direct Services + Programs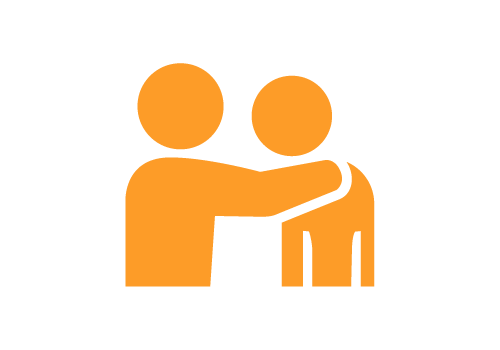 Mental Health Services
Each student or individual comes with their own challenges. By building a unique relationship with each person we are able to foster a sense of safety and ignite healing and change.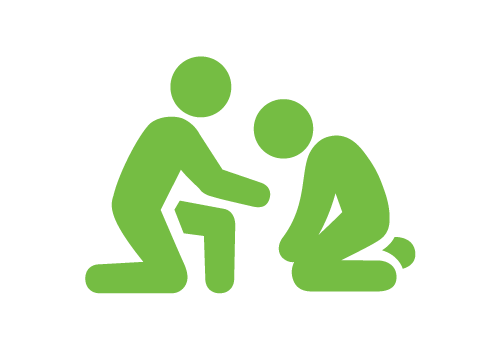 Crisis Intervention
We offer crisis management & community resources.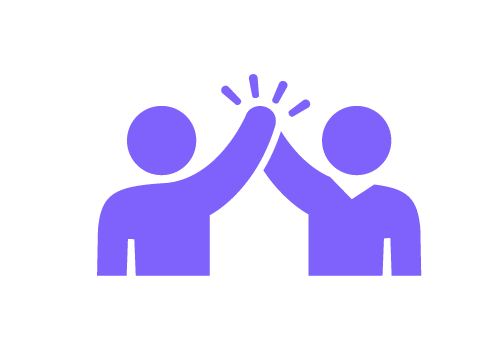 Support + Parenting Groups
Bringing together individuals with similar needs in a supportive environment.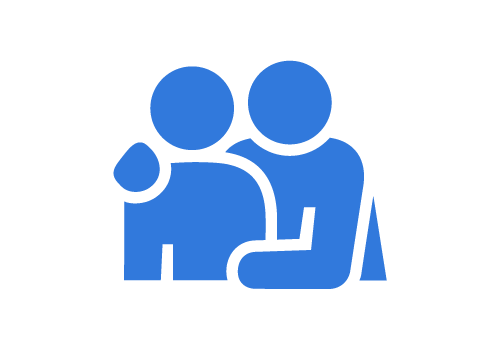 Healthcare Assistance
We help navigate available healthcare services through county programs for your health & well-being.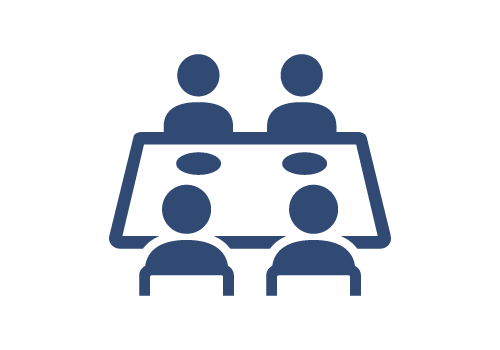 Student Group Education
Seminars & workshops are offered for students and focus on: self-esteem building, drug and alcohol prevention, stress, racial healing, bullying, and understanding trauma.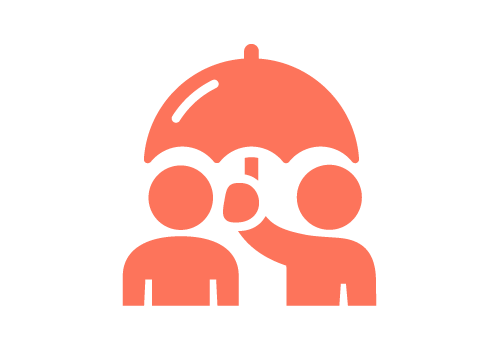 Economic Support + Recovery
We assist with workforce development, financial assistance, emergency food services, housing navigation, and more.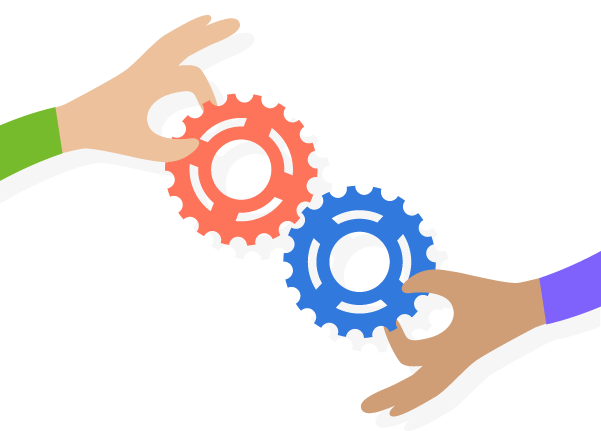 PARTNERSHIPS WITH EXPERT AGENCIES
Financial Advocacy
Healthcare and Medical
Immigration Challenges
ESL Resources
Tutoring
Domestic Violence
Employment Opportunity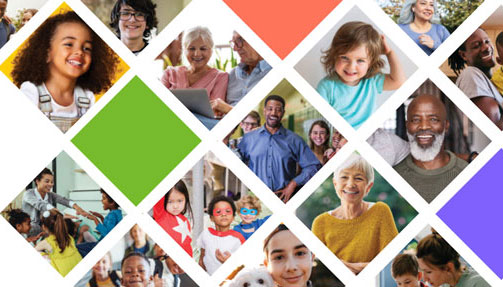 Making social and emotional wellness available to all SMMUSD children, families, and the community at large.
SMMUSD Children & Families
SMMUSD Faculty & Staff
Seniors
Labor Workforce
Community at Large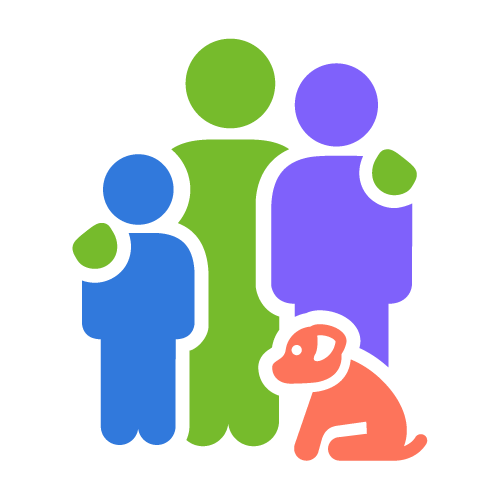 Here at the Wellness Center, we utilize a variety of orienting approaches in working with clients. We address the whole child/individual/family, utilizing practices focused on social, emotional, and cognitive development.
Respect for Diversity & Emphasis on Prevention
We aim to provide quality support services with COMPASSION, DIGNITY, and RESPECT.
We value respect for diversity of individuals, their cultures, languages, lifestyles, identities, ideologies, intellectual capacities, and personalities.
We value an emphasis on prevention of mental health challenges through education, intervention, and outreach through building strong relationships we help others to learn new ways of thinking, feeling, and behaving. We value supporting and educating school staff & faculty, parents, students, and the community at large through workshops and ongoing support groups.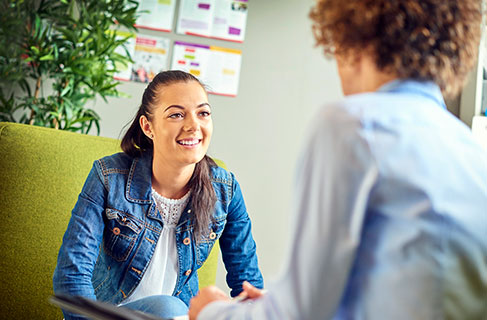 Individual Support
Each student or individual comes with their own challenges, and we make sure that we provide a safe environment where they can build trust. By building a unique relationship with each person we are able to foster a sense of safety, ignite healing, and change.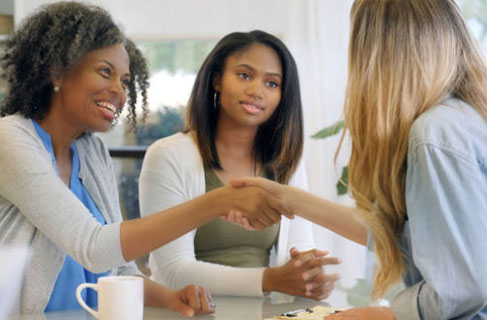 Working with Parents
A parent's role in their child's development is crucial, we collaborate with parents to create goals. We also provide parenting support to help parents create the optimal system for their family.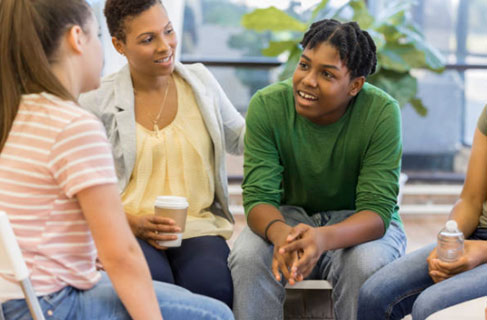 Group Support
We establish and customize groups according to the needs of the individual. Bringing together individuals with similar needs in a supportive environment through seminars & workshops. Past topics include: self-esteem building, drug and alcohol prevention, stress, racial healing, bullying, parenting at all stages, and understanding trauma.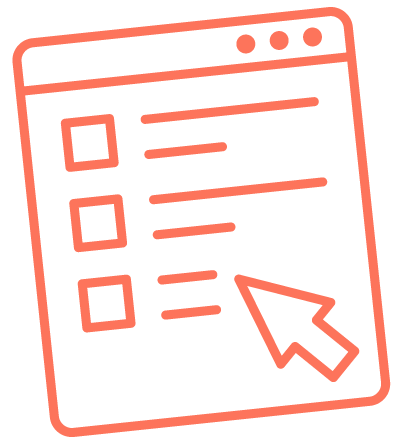 All counseling and support services are provided at no-cost to any SMMUSD child, their family, and the community at large. Services can be requested by filling out a form below or by contacting Wellness Staff directly.
STUDENT REFERRAL FORM
To inquire about our services or submit a referral on behalf of a student (ie school-based staff)
PARENT / GUARDIAN INTAKE FORM
For parents or guardians requesting services for a child.
INDIVIDUAL INTAKE FORM
For adults & community members who are ready to begin services.
OLDER ADULTS INTAKE FORM
For seniors in our community who are requesting services.
FORMULARIO DE REFERENCIA PARA ESTUDIANTES
Para consultar sobre nuestros servicios o enviar una referencia en nombre de un estudiante.
Para padres o guardianes solicitando servicios para un niño o niña.
FORMA DE ADMISION INDIVIDUAL
Para adultos y miembros de la comunidad que están listos para comenzar servicios.
FORMA DE ADMISION PARA ADULTOS MAYORES
Para adultos mayores en nuestra comunidad que solicitan servicio.
Programs Available at the Wellness Center
FOR KIDS
Brent's Club
Seminars + Workshops
SMART Girls 
Lunch Bunch
FOR PARENTS
Parenting Workshops
Family Counseling
Support Services
FOR FAMILY
Counseling Services
Targeted Support Groups
Support Services
FOR OLDER ADULTS
Counseling Services
Targeted Support Groups
Support Services
Professional Wellness Staff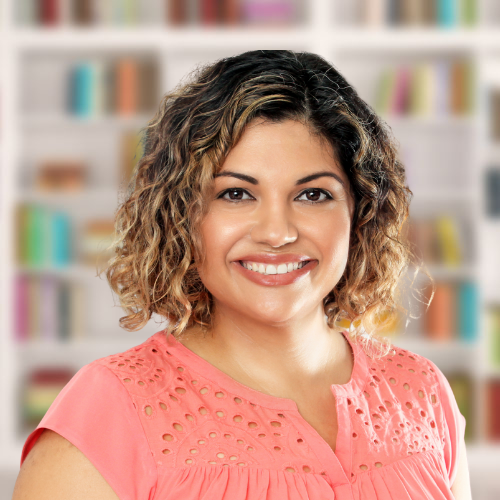 Peggy Zherdev
Director of the Wellness Center + Social Support Services
MSW, MPPA, ASW #95390, PPSC
Read Bio
Peggy
started working for Boys & Girls Club of Malibu Wellness Center in August 2020. She is a bilingual associate clinical social worker trained to work with families and parents in both in-home and outpatient settings.
Peggy
 is passionate about helping communities learn trauma-informed care practices and empowering teams to use them with clients and each other. She has helped programs succeed in increasing family engagement, positive parenting, and mental health awareness. 
Peggy
dedicates herself to providing her team and clients support with cultural humility, dignity, compassion, and respect. She is a mom of three children who teach her every day about embracing life, playing more, and being present in the moment.
She attended California Lutheran University, where she earned a Master's in Public Policy & Administration, and more recently, Boston University to earn a Master's in Social Work with a clinical emphasis. 
Peggy
 earned her Bachelor's degree in Global Studies & Spanish at the University of California Santa Barbara.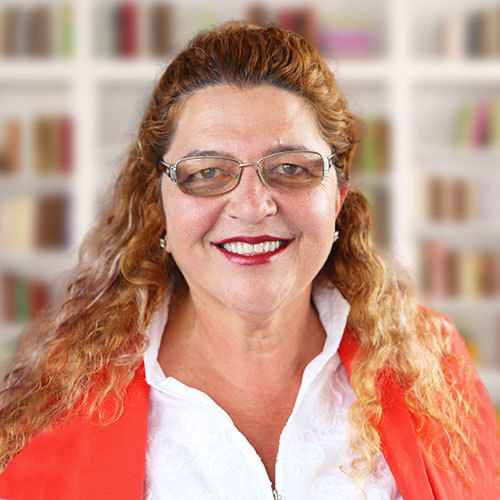 Siugen Constanza
Director of Community Affairs & Outreach
Read Bio
Siugen has been working in the Malibu school system for over 20 years and for the Boys & Girls Club of Malibu for 13 years. In her 20 years, supporting the local education system, Siugen has served as Bilingual Liaison, Community Service Coordinator, Area Manager, Program Manager, and now Director of Community Affairs & Outreach. Her passion for helping marginalized families, especially the Latino community, is what drives her on a daily basis and is close to her heart as she is an immigrant herself. She is a true leader deeply ingrained in the Malibu community and is always looking to advocate for those in need. In this new role, she will continue to be a champion in supporting those who need access to mental, emotional, and social support services.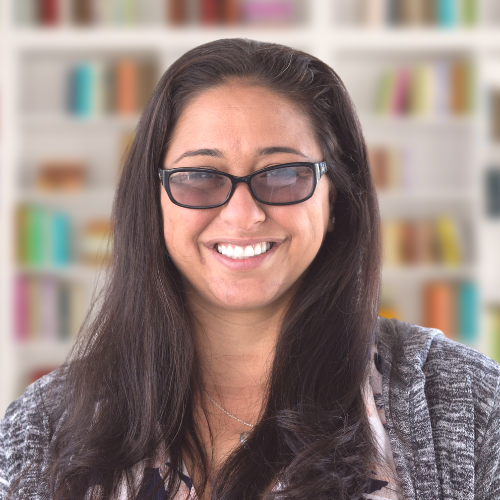 Dr. Therese Moriarty
MFT Intern Coordinator, MA, PsyD, PSY#24415
Read Bio
Dr. Therese "Terri" Moriarty, Psy.D. is a clinical neuropsychologist who has been supervising the trainers at the Wellness Center since August of 2018. Dr. Moriarty earned her Masters in Counseling Psychology from Boston College and her doctorate in Clinical Psychology from Pepperdine University. She has worked in a myriad of settings including, McLean Children's Hospital, VA, Federal prison, and in substance abuse. In addition to working at the Wellness clinic, Dr. Moriarty has a private practice located in West Los Angeles and Calabasas.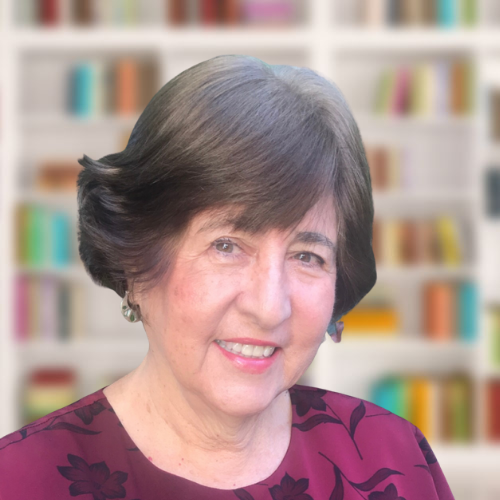 Luisa Barajas
MSW Intern Coordinator
LCSW, PPS #77916

Read Bio
Luisa is a Licensed Clinical Social Worker with over 40 years of experience working in Human Services. Her experience includes working with migrant farm workers, recent immigrants, severely emotionally disturbed children, and adolescents in residential treatment facilities. She has also worked with foster children and parents, at-risk children and teens involved in prevention programs for at-risk families, and teaching parent-child classes for LAUSD Adult Education.
In addition to Luisa's vast experience, she has been involved in providing services for children and families in Head Start preschools, and working as a Contract Social Worker with an International Adoption Agency for 25 years. Most recently, Luisa had the privilege of being employed for several years as a Field Instructor for MSW Interns. She has a special interest in caring for children and families affected by early childhood trauma, a desire she developed through raising her adult daughter, adopted from Romania. Luisa is married, and besides her husband, and daughter, shares her home with her 7-year old grandson, 'Ayden-the-Awesome', whom she is co-facilitating homeschooling alongside her daughter. Luisa is bicultural and bilingual, English and Spanish.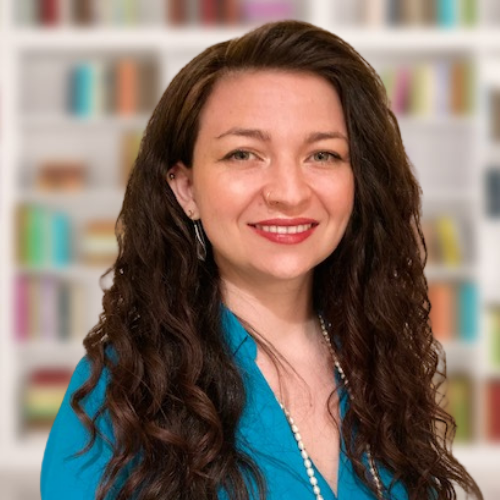 Maria Vogel
Director of Mental Health Education, MA, LMFT #124080
Read Bio
Maria Vogel is a Registered Marriage and Family Therapist with 10 years of experience working with children and families.  She has been working clinically as a therapist for the last 6 years.  Prior to working with the Wellness Center, at the Boys & Girls Club of Malibu, she worked in a group practice in Culver City and as a school counselor for children in foster care. Maria's clinical work has focused on survivors of trauma, teens and young adults, and the LGBTQ community. Maria loves using art and music to connect with clients of all ages.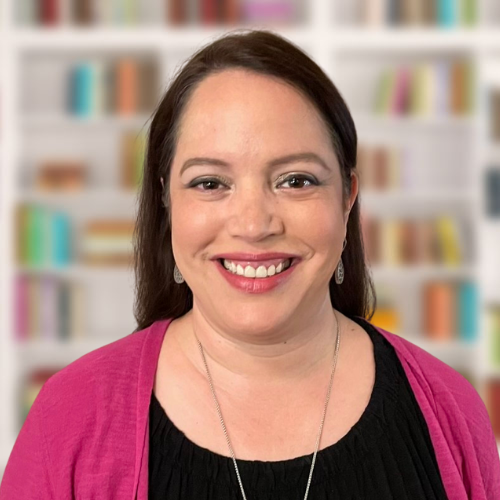 Alexandra Rosas
Registered Associate Professional Clinical Counselor and Marriage & Family Therapist
AMFT#129706, APCC #10778
Read Bio
Wellness Advisory Council
Our Wellness Advisory Council is a local group of experts, comprised of individuals who work in the field of mental health and psychology. Through a shared invested interest in caring for and addressing the needs of Malibu's youth, families, and the community at large, driven by dedication to every individual & family to ensure access to high quality services. 
Kathryn Alice
Kathryn is a bestselling self-help author who directed Agape's Crisis Support Team for six years. Kathryn has been featured in Psychology Today and The New York Times as well as other media.
Read more
Kathryn is a graduate of Vanderbilt University. She is based in Malibu and is married with four boys. Kathryn serves on the Board of Advocates for Malibu Public Schools (AMPS) where she has been President and has been a member of the Malibu Leadership Council.
Kasey Earnest
Kasey Earnest is the Executive Director of the Boys & Girls Clubs in Malibu. After establishing her career in the Non-Profit arena, in 2005 she joined the Boys & Girls Club of Malibu, a then brand new non-profit in the small rural community of Malibu.
Read more
Through her leadership, vision and the support of an engaged board of directors and staff, she has led the Boys & Girls Club of Malibu from a modest beginning of a staff of 3 and membership of 30 young people in a single trailer, to an expansive community for youth with 4 locations, 30 staff, 300 volunteers (annually), and has grown the membership to 800 members with a reach of over 1,600 young people. In 2017 Earnest's long time vision for a Wellness Center, meeting the mental health needs of Malibu's public school children was actualized. Currently the BGCM's Wellness Center provides licensed mental health and counseling services to all Malibu Public school children and their families through a formal MOU with the Santa Monica Malibu Unified School District. 
Many people, including Malibu City Council members, a school board member and even a California state senator, submitted nominations for Earnest as Citizen the 2018 Citizen of the Year, (Malibu Times). In 2019, she was awarded the Certificate of Congressional Recognition, Community Service Award, Ted W. Lieu, Member of Congress 33rd District, May 7th, 2019 State of California Non Profit of the Year. This substantial recognition is on account of her regular work as executive director and commitment to mental health resources for youth; and later, for her extraordinary performance coming to the aid of all Malibu residents during and after the devastating Woolsey Fire. Earnest created and set up the Malibu Emergency Relief Fund in less than a week to provide disaster relief and emergency aid to the citizens of Malibu. Her immediate and decisive action resulted in $1.8 million awarded to local individuals, families and workers, directly providing vital relief to hundreds of distressed families who lost their homes.
Honors Received
Women's Leadership Award, Malibu Chamber of Commerce, November 20th, 2019
Hagop Kuredjiam Memorial Citizenship Award, City of Malibu, May 17th, 2019
Community Service Award, Santa Monica-Malibu Council of PTAs, May 7th, 2019
Certificate of Congressional Recognition,Community Service Award, Ted W. Lieu, Member of Congress 33rd District, May 7th, 2019 
State of California Non Profit of the Year, CalNonprofits, June 5th, 2019
2018 Citizen of the Year, Malibu Times, March 13th, 2019
County of Los Angeles Commendation, "Hero of the Woolsey Fire", Sheila Kuehl, Supervisor, Third District, March 10th, 2019
Keynote Speaker, Malibu State of the City, April 20th, 2018
State of California Senate Certificate of Recognition (for Wellness Services), Senator Henry Stern, April 20th, 2018
Wellness Achievement Award, Malibu High School Parent Teacher Student Association, May 24th, 2018
Katie Dahm, MA
Katie graduated from Pepperdine University with a Bachelor's Degree and got her Masters from California Lutheran University in school counseling. 
Read more
She is currently High School Counselor at Malibu High School and has been since 2004. She helps students develop academic and social skills needed to succeed in school. She is also a mother of four children and a SUPER sweet dog.
Randi Goodman, LMFT#52964, MA, MS
Randi is a licensed therapist and was an educator for over 25 years, Randi has taught in the public schools in New York and trained teachers in all areas of Early Childhood Development.
Read more
Her creativity and passion led her to the Children's Museum of Long Island, where she developed an early childhood play space and parenting resource center. She moved to California over 15 years ago and she has been in private practice, and specialized in children and families. She enjoys working as the Director of the Wellness Center at the Boys & Girls Club of Malibu and appreciates the overall process of growing programs, supervising interns, and collaborating with the Boys & Girls Club as a support to students and families. 
Dr. Kathleen Eldridge, MA, PhD
Dr. Eldridge has been a Malibu resident since 2004 and a Malibu public school parent since 2011. She is a licensed clinical Psychologist and a Professor of Psychology at Pepperdine University in the Graduate School of Education and Psychology.
Read more
She earned a BA in Psychology at UCSB and an MA and PhD in Clinical Psychology at UCLA. She specializes in teaching graduate courses in couple and family therapy, cognitive-behavior therapy, and mindfulness/acceptance processes. Dr. Eldridge's scholarly work focuses on couple therapy, relationship communication and education, faith and spirituality, and culture. She has worked in multiple clinical settings with diverse populations comprised of children, adolescents, college students, adults, couples, and families. She is passionate about partnerships between Pepperdine and the Malibu community and excited about serving on the Advisory Council for the Wellness Center.
Shuli Lotan, LCSW
Shuli Lotan is the Coordinator of Mental Health Counseling for the Santa Monica – Malibu Unified School District. She is a Licensed Clinical Social Worker and has worked in schools as a therapist and program coordinator for over 20 years. 
Read more
Providing direct counseling services to students and families as well as managing programs and supervising school social work interns. She coordinates the services that are provided at district schools by the various community-based mental health programs including the Wellness Center at the Boys and Girls Club of Malibu, and works collaboratively with school and agency leadership to try to increase access to supportive counseling for district students. Shuli can help connect families to services in the community as well as on campus, and is grateful for the wonderful partnership between the Malibu schools and the Boys & Girls Club Malibu Wellness Center.
Colin Keller, LMFT, MA
A Los Angeles native, Colin Keller received a Masters Degree in Clinical Psychology from Antioch University, specializing in conflict-related trauma. He received his Bachelor of Arts degree from the University of California at Santa Cruz. 
Read more
Prior to Engage Therapy he worked in a community-based mental health program in Los Angeles providing individual psychotherapy, group therapy, and assessment and crisis intervention. After 15 years working in business development, Colin left the corporate world to become a psychotherapist and follow his "compass of the heart". Along this journey, he has trained extensively in mindfulness-based therapies, substance abuse treatment, psychodynamic therapy, cognitive-behavioral therapy, and is Level 1 certified in Sensorimotor Psychotherapy to treat PTSD and other types of trauma. Combining evidence-based practices with an interpersonal and client-centered approach, Colin strives to remain as authentic as possible, while helping empower others to find their own purpose and meaning. 
Michelle Smit, LMFT#39167
Michelle is a Licensed Marriage and Family Therapist with a private practice in the West Los Angeles area.
Read more
 She has been in private practice for 16 years. Prior to working in private practice, she worked with children in the foster care system, providing counseling and working with foster families. Her private practice focuses on couples, young adults, and adults struggling with anxiety, depression, and relationship issues. Michelle is a parent of two teenage children, a son at Malibu Middle School and a daughter at Malibu High School.
Jennifer Morgan, MA
Jennifer is an occupational therapist and founder of Morgan Occupational & Speech Therapy (mOST), a pediatric therapy practice based in Malibu.
Read more
Jennifer and her team of therapists work with local Malibu children and families on a variety of skills ranging from fine motor skills, coordination, speech and language, attention, sensory processing, and much more. They provide professional, personalized, services at their sensory gym in Point Dume, local homes, and private schools. Jennifer received her M.A. from USC, and has been practicing in the Malibu community for ten years. Jennifer and her team are passionate about their work, and this is reflected in everything they do at most. 
Hotlines + Helpful Links + Workshops
Workshops + Online Support Groups
We have a variety of parent workshops to help you/your family navigate the challenges of parenthood. Click for more to register or watch the recording.
Hotlines
We have created a list of telephone hotlines you can use in times of crisis or need.
Click for more
Assaults Against Women Hotline
(310) 392-8381 (24 Hours – L.A. County)
California Youth Crisis Line
1(800) 843-5200
Child Abuse Hotline
(800) 540-4000 (LA. County Dept of Children's Services)
Child Abuse National Hotline
(800) 252-2873
Didi Hirsch Suicide Prevention Hotline
(877) 727-4747
Gay, Lesbian, Bisexual & Transgender Hotline
(888) 843-4564
L.A. Co. Mental Health/Crisis Line
(800) 854-7771
LA County Psychiatric Mobile Response Team
(800) 854-7771
Narcotics Anonymous (24 Hours)
(909) 622-4274
National Child Abuse
(800) 422-4453
National Suicide Prevention Line
(800) 273-8255
(888)-628-9454 (Spanish)
Rape Treatment Center (24 Hours)
(310) 319-4000
Helpful Links
We have created a list of helpful links to websites to guide you/your family during a time of crisis or need.
Additional Resources
We have created a list of telephone and online resources to help you/your family in a time of crisis or need.
Explore Internship Opportunities
To explore internship opportunities with the Wellness Center,
please see below. 
For Wellness Center clinicians and interns
Number of Kids Impacted Annually
Hours of Care Before & After School Weekly
YOUTH SERVED ANNUALLY THROUGH SOCIAL + EMOTIONAL WELLNESS
Get In Touch
Location: 30215 Morning View Dr
Malibu, CA 90265
Telephone:
(310) 457-1400 - Admin
(310) 241-3675 - Programs
Email: info@bgcmalibu.org
Admin Office Hours: Monday-Friday 9am to 5pm
Programs Office Hours: Monday-Friday 10am to 6:30pm
Equal Employment Opportunity
The Boys & Girls Club of Malibu is committed to providing equal employment opportunities to people of all walks and abilities, regardless of sex, ethnicity, or age. Applicants and employees are expressly protected from discrimination motivated by inherent traits of their person such as race, religion, color, sex, gender identity, sexual orientation (perceived or actual), national origin, ancestry, citizenship status, uniform service member status, marital status, pregnancy, age, protected medical condition, and disability. In today's world, the right to equal opportunity is an evolving definition that can vary from local, state and federal laws.